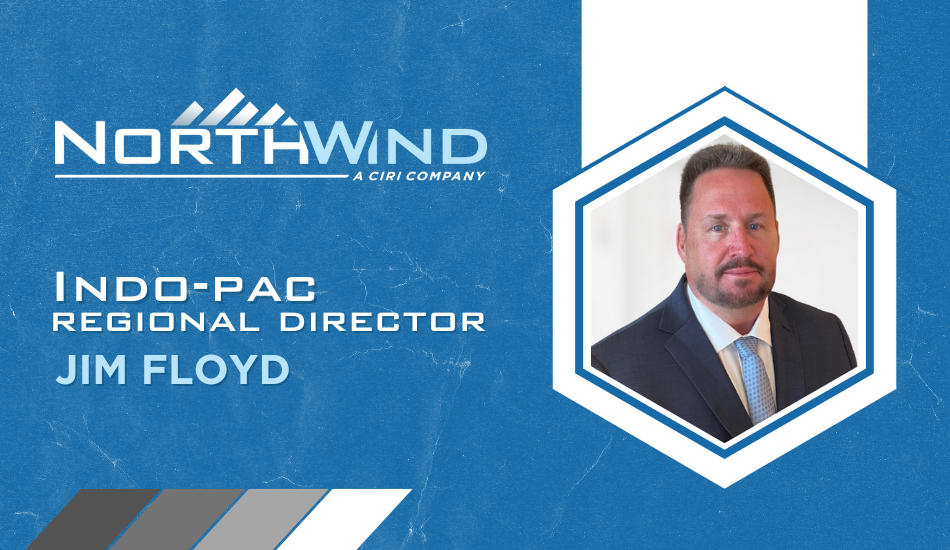 North Wind Welcomes New Indo-Pac Director
North Wind Group welcomes new Indo-Pac Regional Director, Jim Floyd, who will be responsible for leading the Hawaii and Guam team in project execution. He joins the talented team with significant prior experience in construction management, process design, scope development, change management, contract reviews and negotiations, and productivity with an emphasis in project management performance.
Brad Frazee, North Wind's COO commented, "I am really excited to have Jim join North Wind as he brings tremendous experience in managing complex projects while mentoring those working for him. He will add a level of construction capability to North Wind that will result in the capture of new work, and excellence in the execution of the work."
Prior to joining North Wind, Jim served as Director of Special Projects for a large Service-Disabled Veteran Owned construction company in the United States and served as Vice President.. He has significant experience in the construction industry and has worked on a wide variety of projects including both commercial and government projects in the United States and abroad with extensive experience working with the USACE, NAVFAC, Veteran Affairs (VA), and DoD.
Jim earned his bachelor's degree in business management from Florida State University and his master's degree in business administration from Regis University. Jim also obtained his Project Management Professional (PMP) certificate from the Project Management Institute and his Certification in Construction Management (CCM). Jim served in both the United States Marine Corps Reserves and United States Navy and was honorably discharged in 1984.