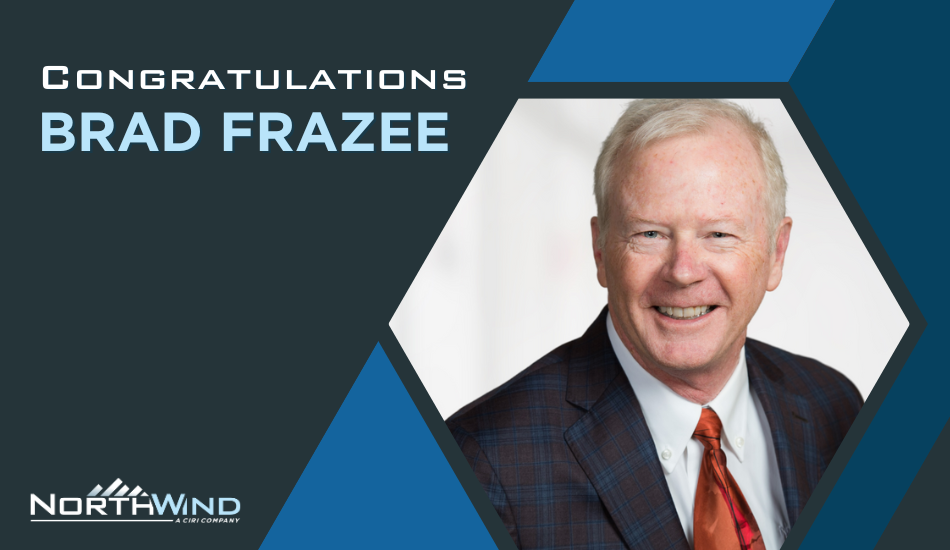 On behalf of North Wind Group and all of its subsidiaries, please join us in congratulating our Chief Operating Officer (COO), Brad Frazee, on his retirement effective May 1, 2023. Mr. Frazee has been an integral part of our company for the last 14 years. In his time serving the company as COO, Mr. Frazee was responsible for the safe and compliant execution of over $500 million projects annually. His hard work, commitment, and dedication to North Wind over the years is worthy of recognition and he will be greatly missed. 
"We are saddened to see Brad go as he was not only a great person, but he was dedicated to North Wind's values and mission," said Christopher P. Leichtweis, North Wind Group President/CEO. "We celebrate Brad's retirement and wish him happiness in the next stage of life."
John Bukowski, Group Executive Officer and current President of North Wind Solutions and North Wind Technical Solutions, will assume the role as COO on an interim basis until a permanent COO is selected.