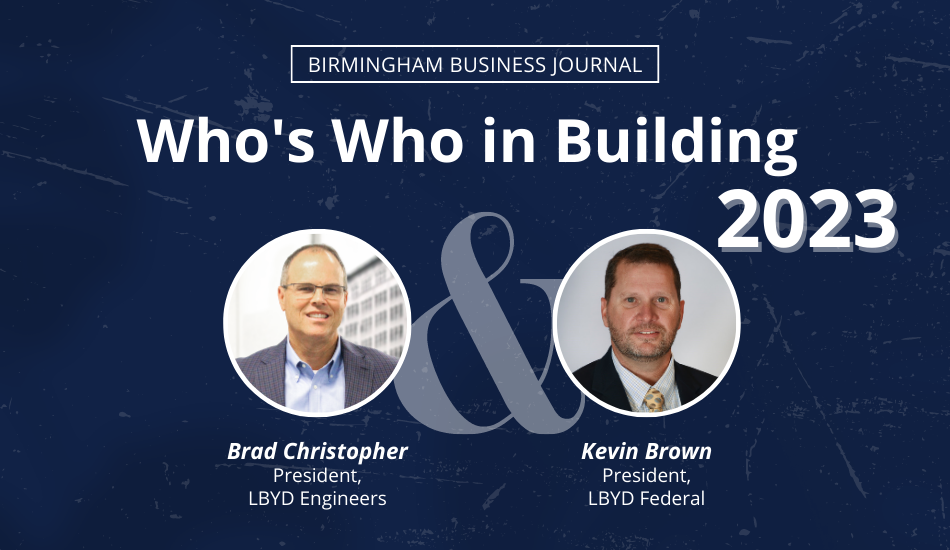 Two North Wind Presidents Named "Who's Who in Building"
Birmingham has earned its place on the map as the base for some of the region's strongest names in the building arena on the national and even international realm. With innovators leading the industry in projects on scales of all sizes, the metro area is becoming known as a hub for building's best.
Congratulations to two of our own- Brad Christopher and Kevin Brown for being featured in the Birmingham Business Journal's Who's Who in Building 2023! We are proud of and honored by your accomplishments.