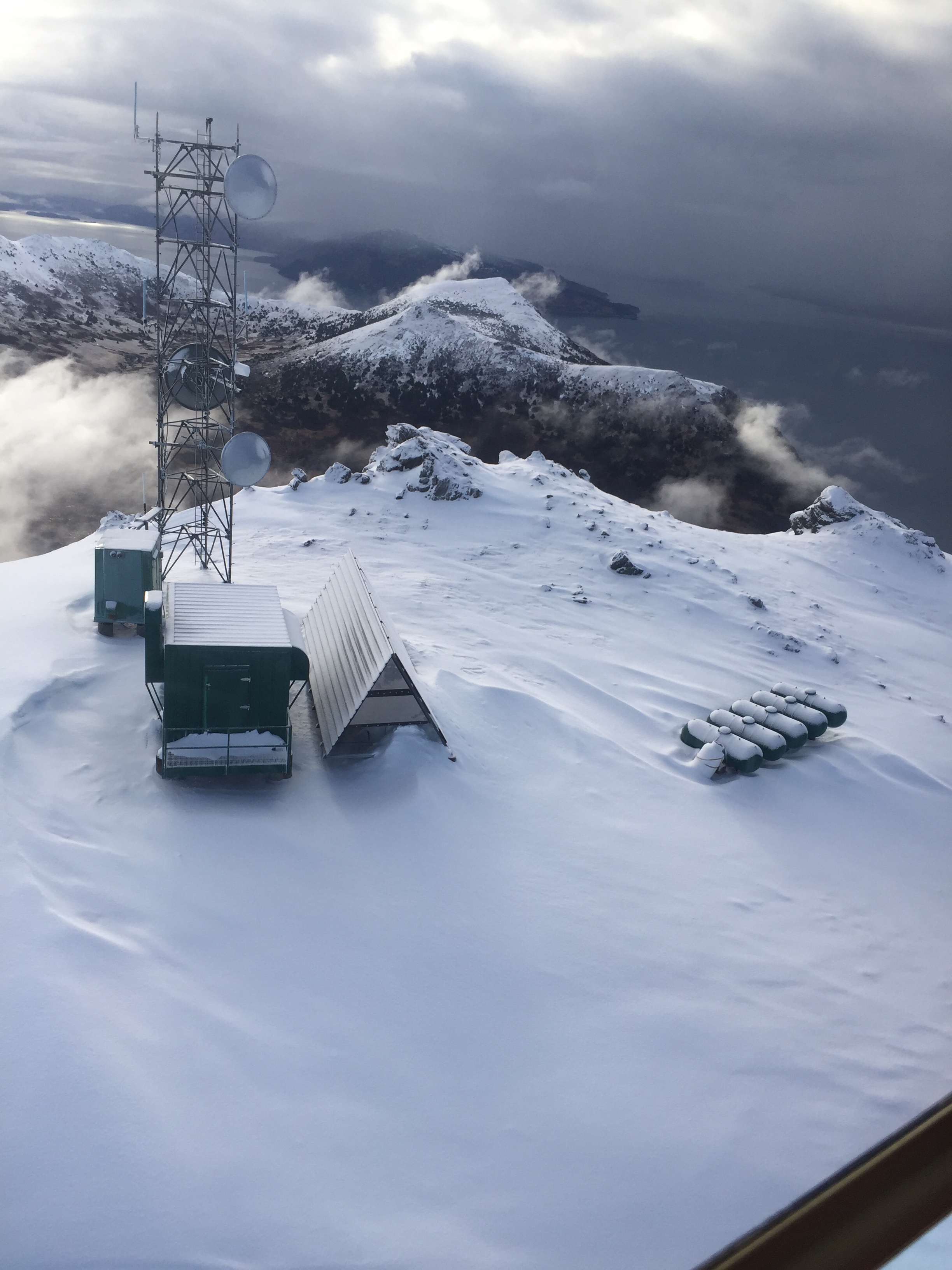 Raspberry Island Replace Power Plant Mountaintop Communications Site
Raspberry Island, Kodiak, Alaska
This project was a design-build at the remote Raspberry Island power plant project in Alaska. Silver Mountain Construction completed this work that included the replacement of the generator huts, the generators, the electrical system, and the controls; reuse and reconnection of existing battery banks and existing solar panels; provide space and connectivity for future installation of solid oxide fuel cells (SOFC).
There were three existing high sites designed and constructed through the Federal Desktop Core Configuration (FDCC) in the previous year. The power plant had been operational for a year, but the sites were not yet communicating over microwave, and the Supervisory Control and Data Acquisition (SCADA) system was not yet complete. A critical requirement of maintaining these remote sites was configuration and parts uniformity. It was considered unmanageable from a maintenance standpoint to have multiple sites, each with different equipment and configurations.  Therefore, the design of this project's new systems and components had to match that of other remote mountaintop communication sites.
Buildings were prefabricated and the electrical was completed at the Silver Mountain yard in Anchorage. The USCG conducted a site visit in the yard prior to the staging of the building and other materials. The compiled materials were barged to Kodiak Island and then transferred to another barge for transportation to Raspberry Island. Once at the Island, the materials and buildings were transported to the mountaintop using an R44 helicopter for the smaller items and by USCG Cutter Healy for the larger items.