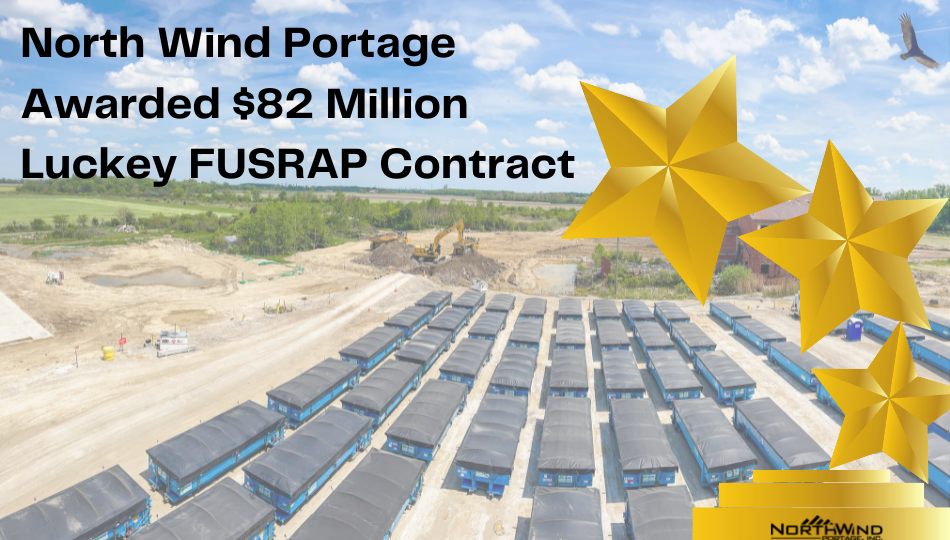 North Wind Portage Awarded $82 million Luckey FUSRAP Contract
IDAHO FALLS, ID – North Wind Portage, Inc. (North Wind) is proud to announce the award of a $82-million contract to complete the cleanup of contaminated soils at the Luckey Formerly Utilized Sites Remedial Action Program (FUSRAP) Site, located near Luckey, Ohio, from the U.S. Army Corps of Engineers (USACE) Buffalo District. North Wind was competitively awarded the contract from among four other offerors.
North Wind will start developing work plans that guide all aspects of the cleanup work, which must be completed before work resumes. Work plan development, mobilization of North Wind to the site, and any necessary infrastructure improvements are expected to take approximately six months following issuance of the notice to proceed.
"North Wind is proud to continue our partnership with USACE Buffalo District and continue the cleanup work at Luckey FUSRAP Site. Our priority is to ensure the cleanup is done in a safe and efficient manner to prevent the spread of contamination and protect human health and the environment," said North Wind Portage President, Jeff Scott.