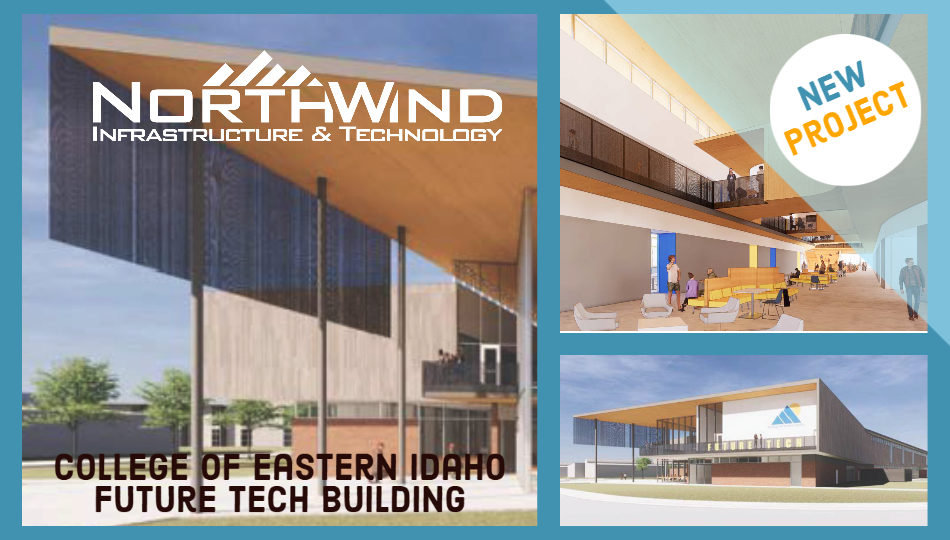 North Wind Infrastructure & Technology (NWI&T) Part of Project Team for College of Eastern Idaho's Future Tech Building
The new building will provide high-tech educational facilities and additional common spaces for students to collaborate. The labs and classrooms are designed for long-term flexibility to accommodate changing programs such as: Advanced Manufacturing, Energy Systems Technology (ESTEC), Cyber Security, Computer Networking, Nuclear Technician, Agri-Tech, GIS/Virtual Reality, and Battery and Solar technology.
"NW I&T is excited to be part of the design team providing engineering services for such a great project here in Idaho Falls. This is an excellent opportunity to showcase North Wind to the local community," says Kevin Brown, President of NWI&T.
The NWI&T Project Manager, Saige Ballock-Dixon, is being supported by multiple other engineers from NWI&T and LBYD on this project. Congratulations to the whole Team! We look forward to seeing updates as the project progresses.