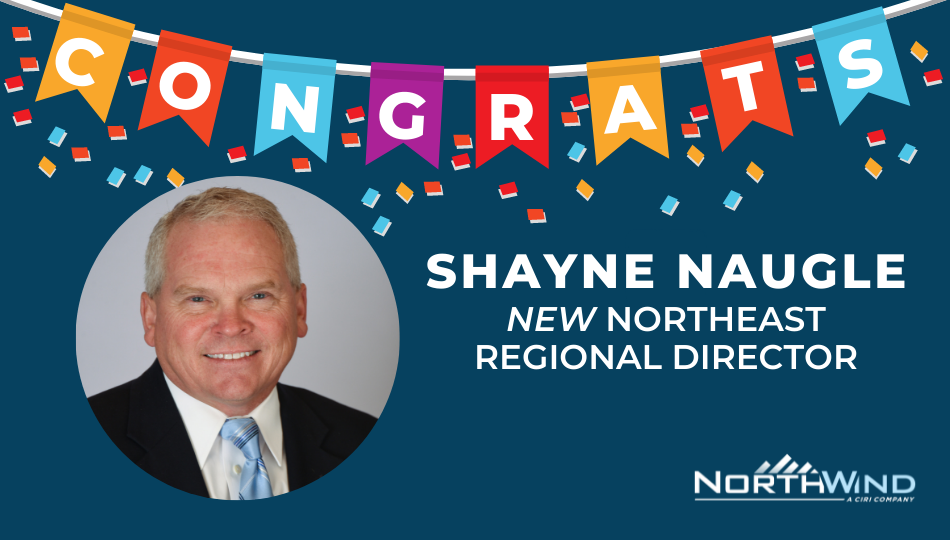 Congratulations to the New North Wind Northeast Regional Director
Shayne Naugle, PMP, MBA, has been promoted into the role of the Northeast Regional Director and will continue to serve as the Northeast Regional Business Development Manager.
"Under Shayne's leadership, the team has developed the Northeast into one of our fastest growing regions with client expansion, significant wins, and teaming with strong companies," said Christopher P. Leichtweis, President/CEO North Wind Group.
Mr. Naugle has over 25 years of energy, environmental, and construction experience in the federal, state, and commercial contracting environment supporting such agencies as the Department of Energy, the National Nuclear Security Administration, the U.S. Army Corp of Engineers, the Centers for Disease Control (CDC) – National Institute for Occupational Safety and Health (NIOSH), the Environmental Protection Agency (EPA), the General Services Administration (GSA), and more.
"I am excited about the tremendous experience Shayne will bring to our operations in the Northeast. His enthusiasm and passion for our work is contagious and he will be a great leader and mentor to our project staff," said Brad Frazee Chief Operating Officer.
Mr. Naugle's experience includes over 15 years of program and project management within federal programs providing highly technical, scientific, and professional support services. He is a certified PMP and holds a BS degree from West Virginia University and an MBA from Waynesburg University.