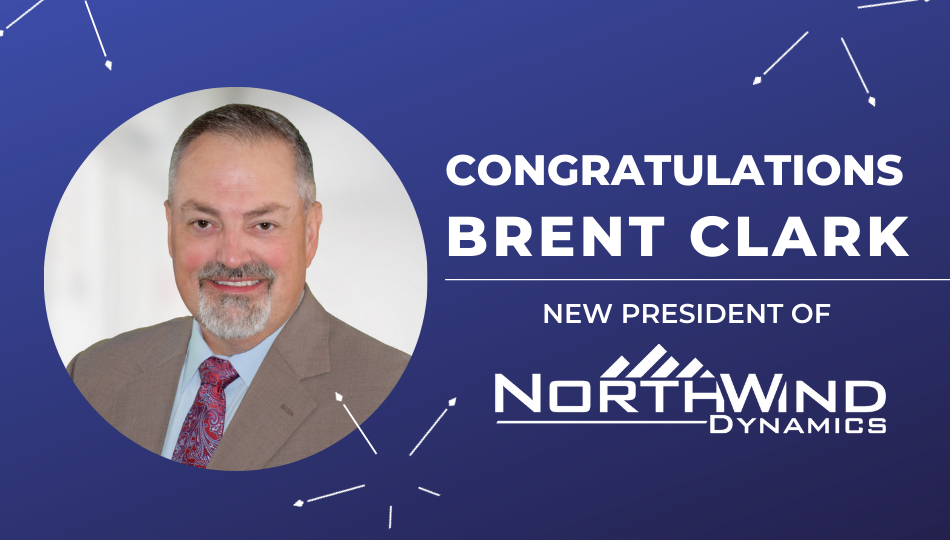 Congratulations to Brent Clark, North Wind Dynamics President
North Wind is excited to announce Brent Clark, PMP, MBA as the new North Wind Dynamics President. Clark, previously North Wind's Northeast Regional Director, has over 25 years of experience in the management and oversight of federal and commercial contracts and personnel.
"As North Wind continues to grow and new companies are formed, I am inspired by the new leadership we have within the company," said Christopher P. Leichtweis, President/CEO North Wind Group. "I look forward to seeing the success that Brent will have in his new role."
He possesses a vast experience in program/project management of federal projects including infrastructure support, financial management, cost analysis, cost-benefit analysis, cost and schedule performance analysis, life cycle assessment preparation, development of software designed decision support tools used to implement business process reengineering and strategic planning, training management and course development.
Mr. Clark has supported numerous federal clients including DOE, DOJ, DOD, USACE, and EPA. Mr. Clark has an Executive MBA from the University of Tennessee and a Bachelor of Science in Business Administration from West Virginia University and is a certified Project Management Professional (PMP).
"It has been an honor to watch Brent's advancement within North Wind," said John Bukowski, Subsidiary President and Facilities/Infrastructure Business Line Manager. "I look forward to working with Brent in his new role."