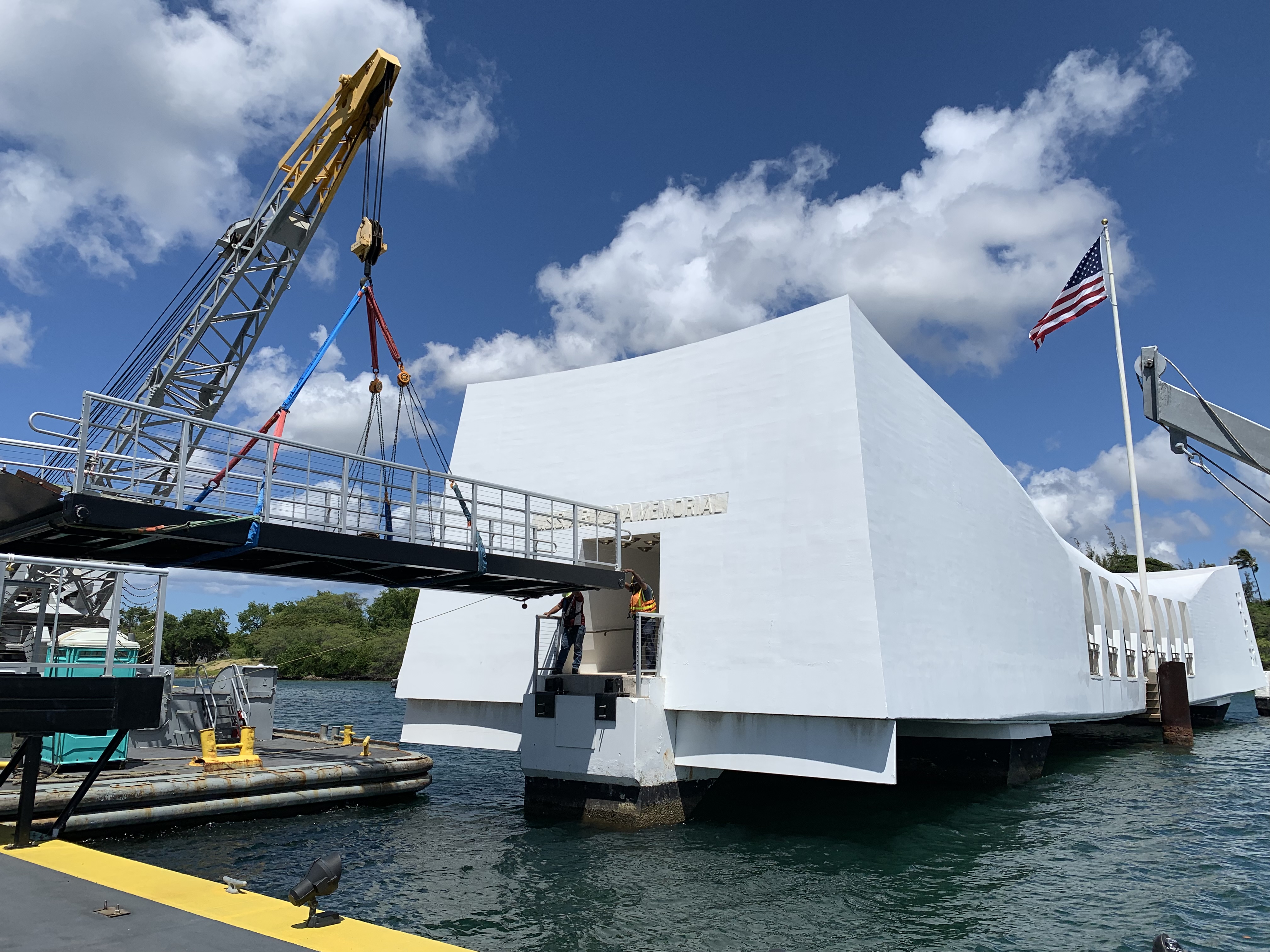 USS Arizona Memorial & Floating Dock Damage Repair
Honolulu, Hawaii
The USS Arizona Memorial was approved for creation in 1958 to commemorate military personnel killed in the attack on Pearl Harbor. Of the 2,341 service members killed on December 7, 1941 almost half of them, 1,177, died on the USS Arizona.
In May 2018 the Memorial was closed when park staff noticed damage to the anchoring system for the boat dock. The initial plans of just repairing the concrete block was revised to ensure that there would not be a repeat of the same issue in the future.
Silver Mountain Construction was contracted to remove the damaged anchoring system and installing a new anchoring system. This new system used giant screws, 12 helical anchors at depths of 60-120 feet below ocean bottom, and Seaflex mooring bands between the anchors and dock. Also, as part of this project Silver Mountain Construction performed unexploded ordinance clearance/anomaly avoidance, topographical survey, dive inspections, reinstallation of floating dock and brow.
The project was highly visible in the news and completed ahead of the project schedule.