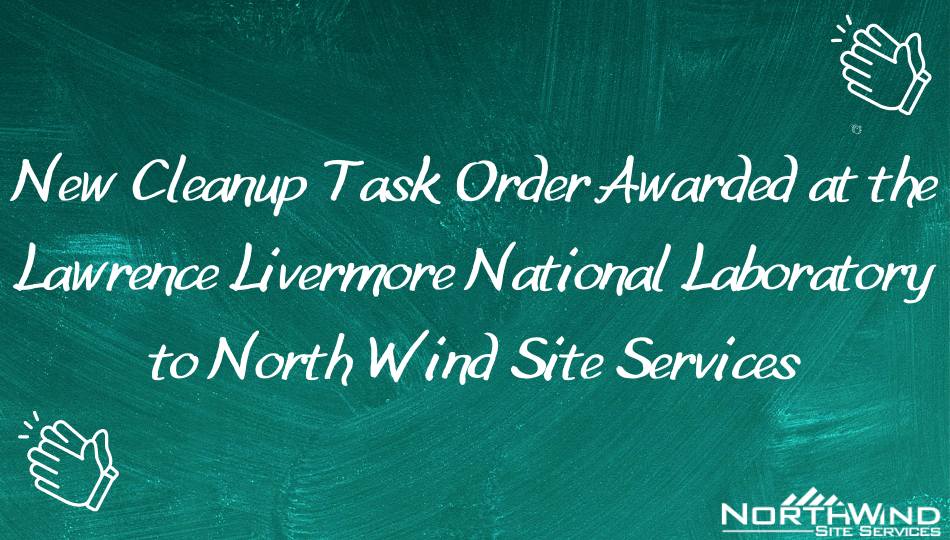 North Wind Site Services Awarded Three-Year Task Order at Lawrence Livermore National Laboratory
Idaho Falls, ID –North Wind Site Services, LLC (North Wind) is proud to announce the award of a new Lawrence Livermore National Laboratory Environmental Management (EM-LLNL) Project Task Order. Click here to read the award announcement from the Department of Energy Office of Environmental Management.
The task order is to provide a variety of technical and administrative assistance in support of the cleanup services being conducted at the Lawrence Livermore National Laboratory in California. These services may include characterization of buildings to be demolished, abatement, project management and controls, technical consultation, and implementation of safety, environmental, quality, and health programs as well as project execution and ancillary administrative support.
"North Wind Site Services is excited to receive this task order to continue and expand our support to EM-LLNL's mission to demolish no longer needed infrastructure in order to make way for new facilities at the site," said Kimberley Kearney, PMP, North Wind Site Services President.