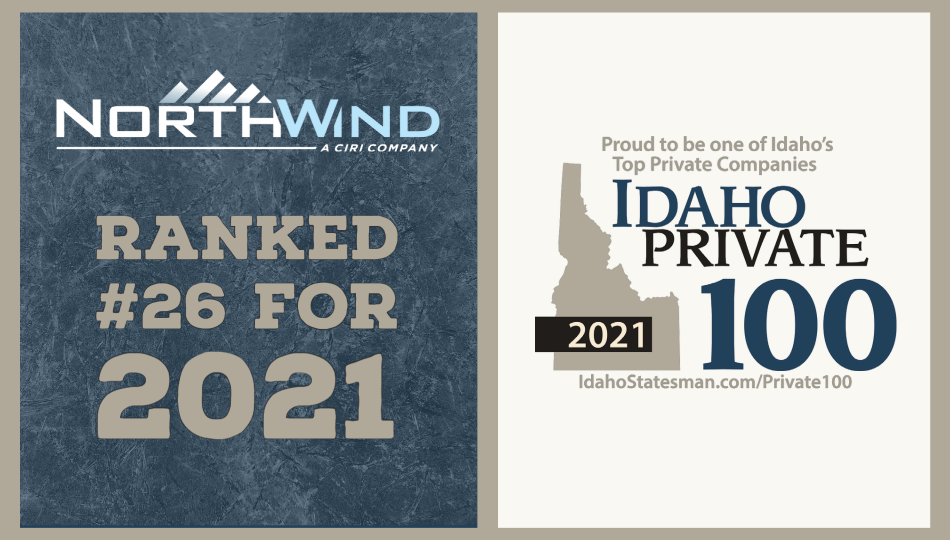 North Wind Ranks in Idaho Private 100
The Idaho Private 100 celebrates Idaho's top privately held companies at a virtual celebration and in an annual publication.
This annual event and publication lists the top 100 businesses, compiled by KPMG, based on their annual revenue as reported through a voluntary survey.
This year North Wind claims the #26 slot.
You can view the virtual event or read the Idaho Private 100 online here.