New Contracts and Subcontracts Leadership at North Wind
North Wind is pleased to announce the promotions of Eric Anderson to Director of Contracts, Matthew Hancsarik to Deputy Director of Contracts, and Michelle Tremelling to Deputy Director of Contracts (Subcontracting and Procurement).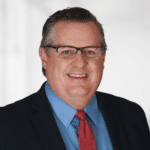 Mr. Anderson has been with North Wind since 2009 in the Contracts department. He has 32 years of experience in the areas of contract administration and procurement at U.S. Department of Energy sites such as Idaho National Laboratory, Los Alamos National Laboratory, and Uranium Mill Tailings Remediation Sites. He also has administered contracts with the U.S. Army Corps of Engineers.
Through his 32 years, Mr. Anderson has developed expertise in administering contracts, developing cost schedules, prime contract negotiations, and evaluating bids that will be invaluable to North Wind's continued growth. His thorough knowledge of the Federal Acquisition Regulation (FAR) and Construction Risk Management positions him perfectly to lead the contract organization for the future. He's attended National Contracts Management Association Annual Education Seminars in the following topics: Subcontracting; Contract Disputes; Lean Six Sigma; Negotiation; Ethics in Government Contracting; 100 Worst Mistakes Government Contracting; Contract Changes, Disputes & Terminations; Federal Contracts; DOE Management & Operating Contracts.
Mr. Hancsarik has been with North Wind since early 2021 serving as a subject matter expert in engineering and construction contracts and related change management.
He has over 20 years of experience in Contracts Management and Negotiation. He served in various roles for the U.S. Department of Energy, U.S. Army Corps of Engineers, U.S. Department of the Army, and U.S. Air Force.
Mr. Hancsarik has been a warranted Contracting Officer with the federal government responsible for several large complex construction projects including the Joint Federal Project which constructed a new dam in Folsom, CA. He also previously trained new contracts professionals for the Air Force. He brings a unique set of knowledge, skills, and abilities to the leadership of North Wind's contracts department. 
Ms. Tremelling has been with North Wind since 2009 and is a Certified Professional Contracts Manager holding 19 years of business and leadership experience with 12 years of Federal procurement experience, including the implementation of a Certified Purchasing System at Portage, Inc. (now North Wind).
In her most recent position as procurement/subcontract lead, she led both the procurement and subcontract teams in successfully administering and executing an average of $60M annually, with 200 vendors, 400+ subcontracts up to $50M in value across 225 active projects. 
"We're excited for this team of experienced professionals to lead North Wind's Contract and Subcontract efforts. They will propel us forward using innovative ideas while supporting and adapting to our client's needs and requirements," said Chris Leichtweis, North Wind's President/CEO.
North Wind provides services across its primary business lines of engineering, construction, environmental services, facilities operation and infrastructure, and IT/cyber enterprise management. North Wind is part of a multi-company enterprise, employing more than 2,200 professionals at 40 offices across the continental U.S. and throughout the Indo-Pac Region. Headquartered in Idaho Falls, Idaho, North Wind is a wholly owned subsidiary of Cook Inlet Region, Inc., an Alaska Native corporation.