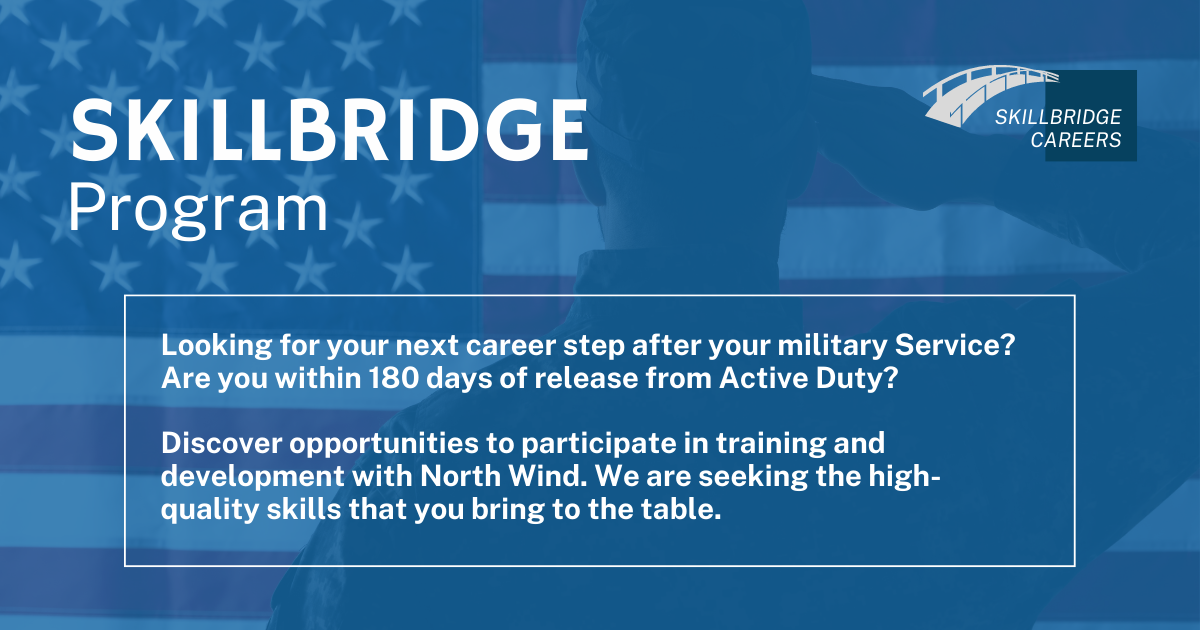 North Wind Partners with SkillBridge
Looking for your next career step after your military service? Are you within 180 days of release from Active Duty? North Wind is proud to partner with the SkillBridge program to offer opportunities to service members.
What is SkillBridge?
The SkillBridge Program at North Wind provides service members an opportunity to gain valuable, real-time civilian work experience through internships with specific on-the-job training for up to 120 days during their separation transition period while positively contributing to North Wind's business objectives and building a pipeline for consideration for future employment.
You can read more about North Wind SkillBridge opportunities and view current open positions on our site here.
#nwgSkillBridge #SkillBridgePartner #DoDSkillBridge