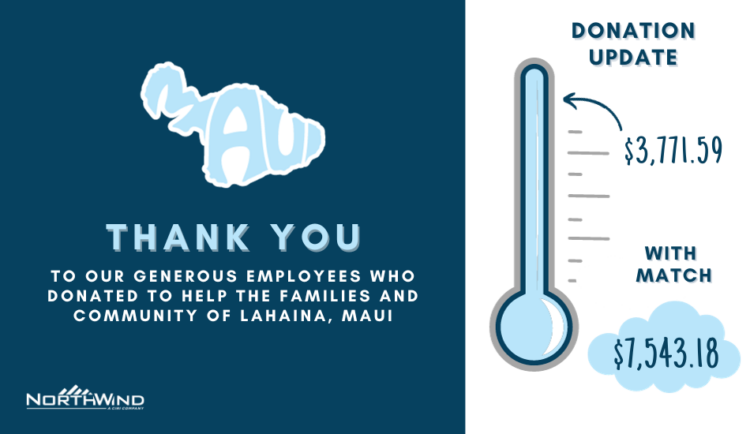 Maui Strong Fund Donation
Thank you to our team members who donated $3,771.59 towards helping the people of Maui in the aftermath of the deadly fires that took place there last month.
Because of their generosity we were able to match that amount to donate a total of $7,543.18 to the Maui Strong Fund, a foundation which is providing financial resources to support the immediate and long-term recovery needs for the people and places affected by the Maui wildfires. The Maui Strong Fund was chosen as it will get donations directly into the hands of the people affected.
The full donation was made this week and we are proud of the contributions of our team to help those in need!