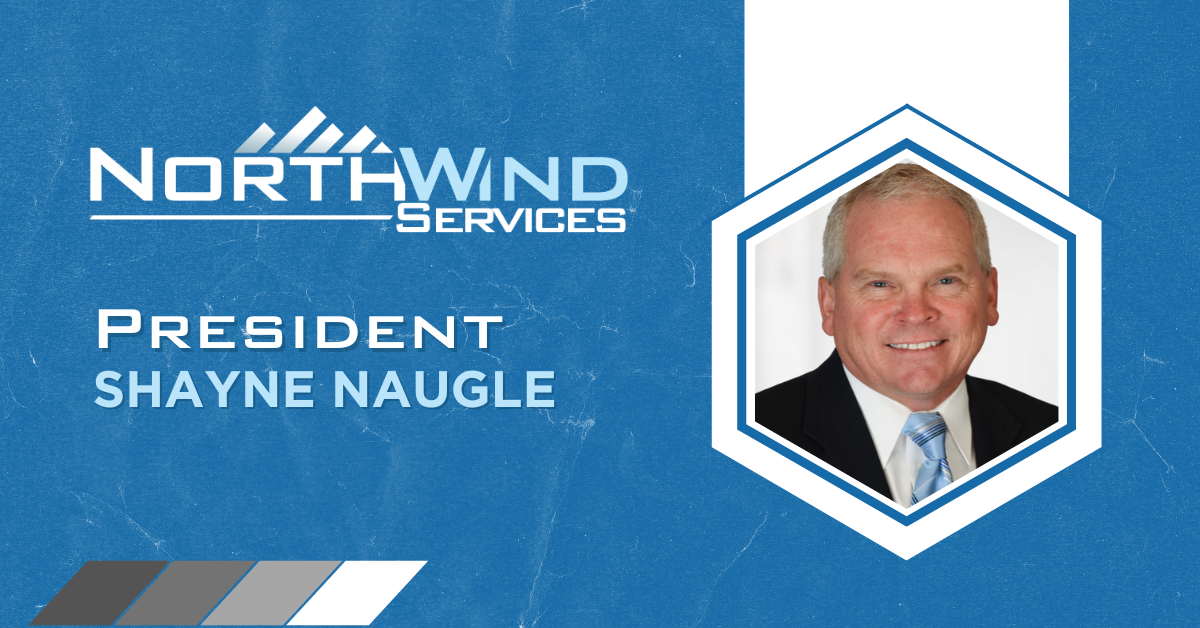 Congratulations to Shayne Naugle, North Wind Services President 
North Wind is excited to announce Shayne Naugle as the new North Wind Services President. Naugle, previously North Wind's Northeast Regional Operations Director, has over 27 years of energy, environmental, and construction support experience in the federal, state, and commercial contracting environment supporting such agencies as the Department of Energy (DOE), the National Nuclear Security Administration (NNSA), the U.S. Army Corp of Engineers (USACE), the Centers for Disease Control (CDC) – National Institute for Occupational Safety and Health (NIOSH), National Institutes of Health (NIH), Department of Justice (DOJ), the Environmental Protection Agency (EPA), the General Services Administration (GSA), and more.
"As North Wind continues to grow, I am inspired by the new leadership we have rising up within the company," said Christopher P. Leichtweis, President/CEO North Wind Group. "I know Shayne will have great success in his new role."
Mr. Naugle possesses over 20 years of direct program and project leadership leading federal contracts of all types and levels of effort including large $100M+ support contracts. In addition, he possesses a vast knowledge base in contract administration and procurement in the federal contracting environment supporting technical, scientific, and administrative programs and has over 15 years of capture and business development experience. He is a certified Project Management Professional (PMP) and holds a BS degree from West Virginia University and an MBA from Waynesburg University.
When asked about stepping into this new role Shayne said, "It is a tremendous honor to become the next President of North Wind Services. I'm looking forward to this challenge and helping North Wind reach its strategic vision and goals."