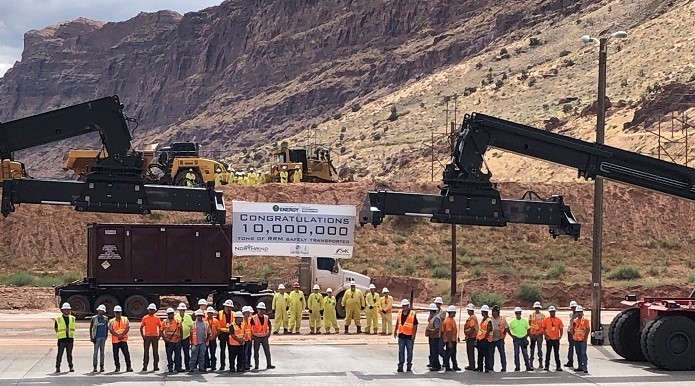 Moab Site Celebrates 10 Million Tons of Tailings Shipped for Disposal
North Wind Portage was recognized during a community celebration in Moab, Utah for their continued dedication of the cleanup at the Moab Uranium Mill Tailings Remedial Action (UMTRA) project site. To date, they have cleaned and transported over 10 million tons of mill tailings to a site 30 miles away. The DOE Environmental Management thank the Team as well as local and state government partners for their continued dedication to the project. There is an estimated 6 million tons of material remaining for cleanup and transportation. Congratulations to the whole Team on reaching this milestone!
Read the full article on DOE's EM Update.