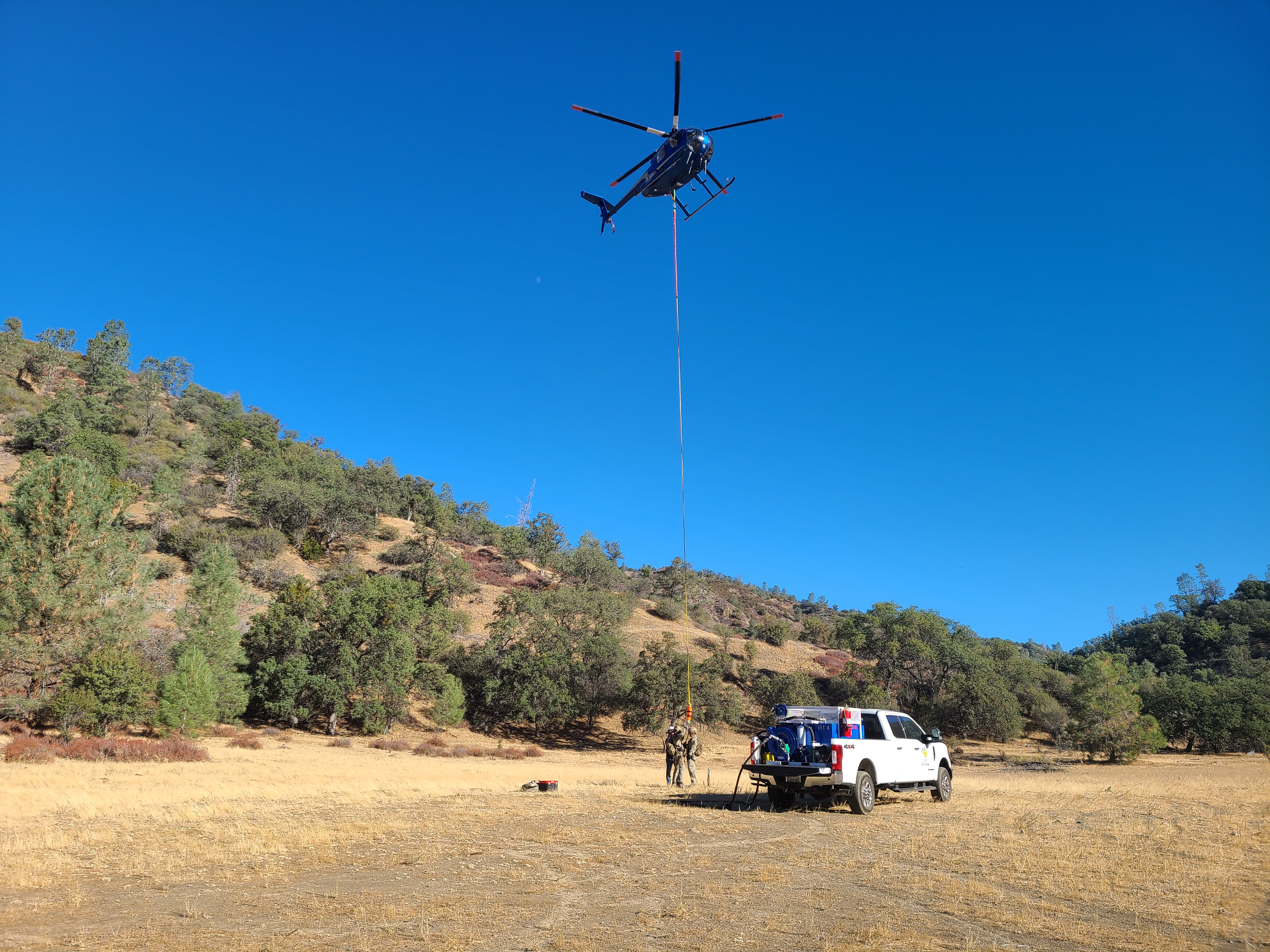 Hazardous Material Response Services Blanket Purchase Agreement
Various Locations in AZ, CA, CO, NV, WY
Multiple North Wind Group companies have provided emergency hazardous materials response services to the Bureau of Land Management (BLM) under consecutive contracts for more than 15 years. Under these IDIQ contracts, North Wind responds to on-site emergency removals within eight hours after initial notification, and planned Time Critical Removal Action (TCRA) and Non-Time Critical Removal Action (NTCRA) within seven days after notification, or as agreed to with the BLM.
For the first 10 years of the contract, North Wind performed these services under 210 task orders (TOs) ranging from a few thousand dollars to $1.1M primarily in Idaho and Utah. In the following years, this work expanded into Arizona, California, Colorado, Nevada, and Wyoming. North Wind was awarded its fifth consecutive contract in 2014, which expanded the service area to the states of Alaska, Washington, Oregon, Montana, and New Mexico. As the contract footprint broadened through the years, North Wind has easily met the demands for more geographic coverage. In fact, to meet the demands of new work coming out of BLM's Nevada and California State Offices, North Wind opened an office in Las Vegas, NV to provide responsive coverage in the southwest.
Response actions across the TOs have included:
Removal, transportation, and disposal of accumulated hazardous materials at BLM facilities
Hazardous material removal from private and public properties
Site inventory and inspections
Emergency response removal actions (fuel/oil spills)
TCRA/NTCRA
Remedial design-build of bioreactors/bioremediation-based water treatment systems to treat heavy metals contaminated mine discharge water, repositories, gabion wall, and engineered covers
Remedial action
Monitoring
Demolition and disposal
O&M of bioreactors and other water treatment systems, lysimeter networks, and data loggers
Well abandonment
Aboveground/Underground Storage Tanks (AST/UST) removal
Site stabilization/restoration
Sampling, evaluation, investigation, and confirmation necessary to conduct and close the removal and remedial actions
Sites ranged from remote locations, not accessible by road, to residential remediation encompassing the communities of Johannesburg, Randsburg, and Red Mountain, CA. Sites also include Superfund/ CERCLA/RCRA sites; BLM facilities; illegal dumps; wire-burn sites; drug labs; abandoned mines, smelters, and mill sites; residential properties; recreation areas; creeks/streams; landfills; and roads.
North Wind has responded to actions with a wide range of media (soil, groundwater, sediment, air, sludge, surface water, manmade structures, household trash, tires, construction debris, drums, manure, ash, mine tailings, batteries, paint, grease) contaminated with aerosols; antimony; arsenic; asbestos; barium; benzene, toluene, ethylbenzene, and xylene (BTEX); beryllium; cadmium; calcium; cobalt; copper; cyanide; hydrocarbons; hydrochloric acid; iron; lead; manganese; mercury; molybdenum; petroleum, oil, and lubricants (POL); pesticides/herbicides; PCBs, semi-volatile organic compounds (SVOC), silver; sulfuric acid; thorium; tungsten; uranium; volatile organic compounds (VOC); and zinc.
These task orders were performed under various regulatory frameworks including the NCP, CERLA, RCRA, state programs, Toxic Substances Control Act (TSCA), and Clean Air Act (CAA).